COMMITTED TO SUPERIOR QUALITY AND RESULTS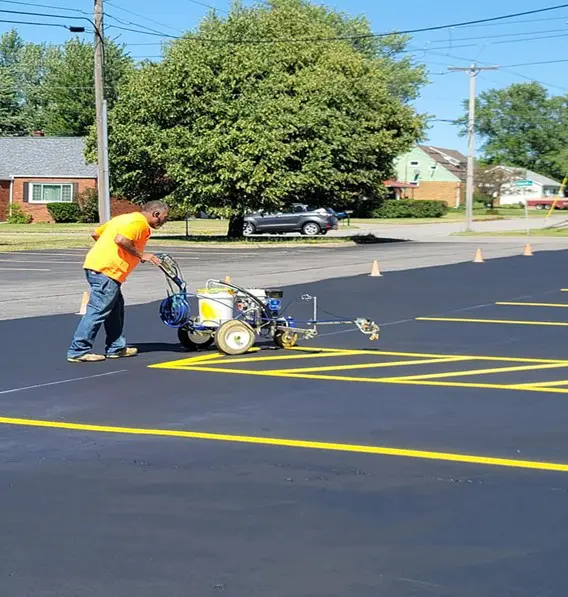 Sealcoating is the process of applying asphalt sealer to your parking lot. This sealer, when applied properly, will help protect your asphalt investment. Over time, the sun, water, and traffic can wear out your asphalt surfaces, making them hard, brittle and more susceptible to failure. For parking lots and asphalt surfaces in need of a facelift, we offer sealcoating services that protect the binder in your pavement to prevent deterioration from the sun and wear and tear.
Sealcoating also enhances the aesthetics of your lot, giving old, grey asphalt a rejuvenated appearance. Sealcoating is recommended and is most effective during the early stages of your parking lot's lifespan, to help lock in and preserve its original asphalt oils. 
Benefits of Asphalt Sealcoating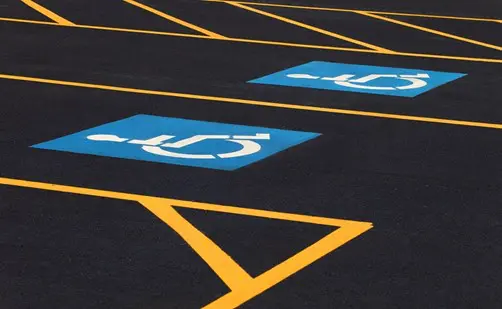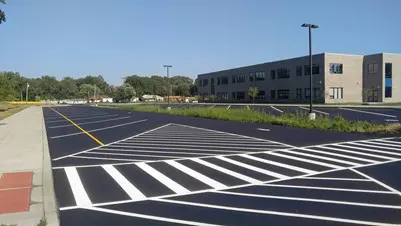 While all parking lots benefit from sealcoating, different surfaces will respond in different ways. Sealcoating does not restore the existing asphalt surface. If oxidation is too severe, the asphalt will start to become rigid and crack. Sealcoating may initially fill these cracks but the solids in sealer have no strength characteristics like crack filler. In the case where there are distressed areas or widespread cracking there may be other options recommended such as repair, overlay / resurfacing, or crackfilling. We would be happy discuss all areas of concern and provide our honest recommendations. 
We work with the customer to plan phasing to minimize the impact of sealcoating and repair activities on your place of business. Our years of experience and know how will help to make the process as painless as possible.
Why Choose M&M Asphalt Maintenance?
We want to help protect your investment. That's why we use only the best refined asphalt/black top sealers that are specifically designed to protect pavement. Before applying sealcoating, we also make sure to clean your surface to facilitate proper adhesion, and use the latest sealcoating equipment to get the job done quickly, efficiently and on your schedule.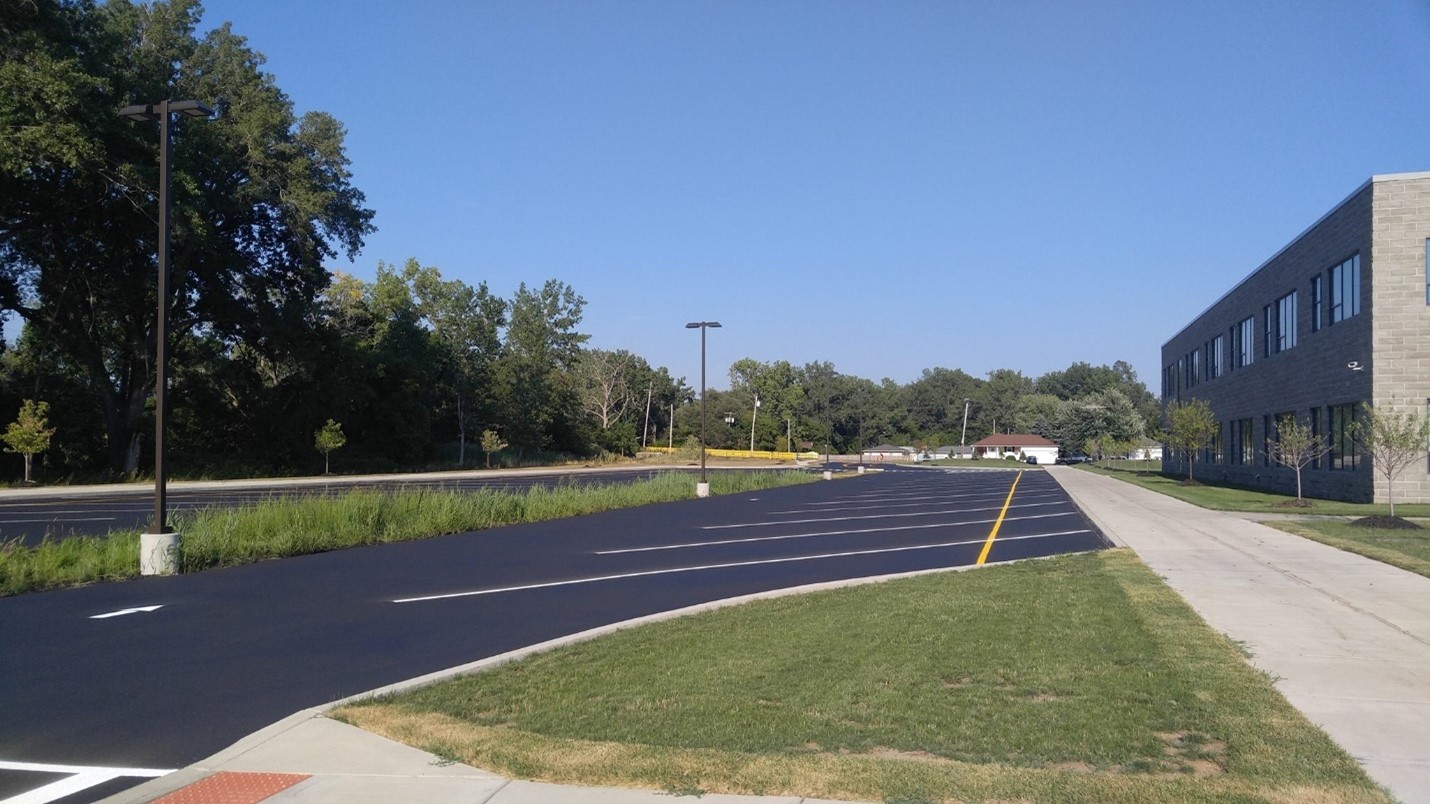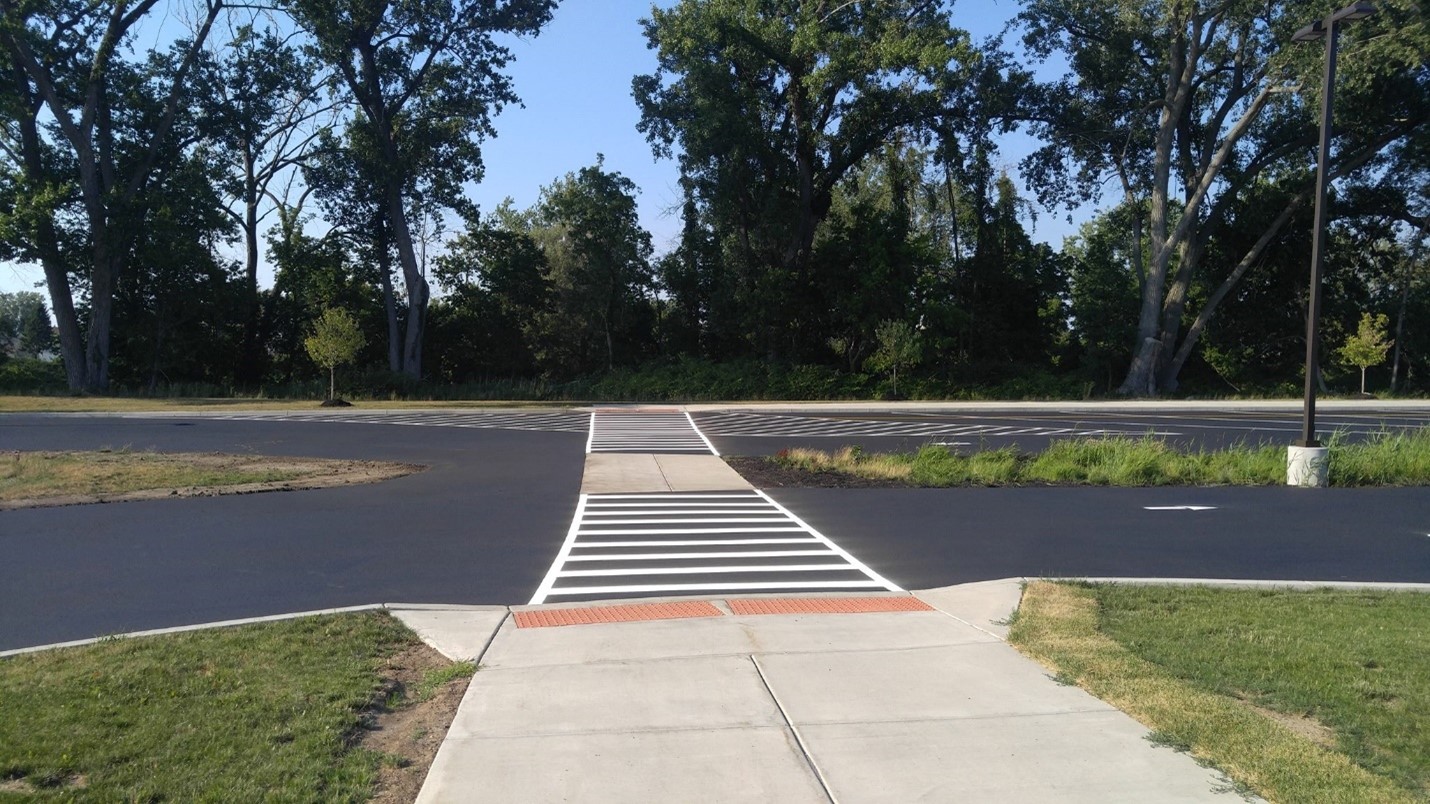 LINE STRIPING & PARKING LOT STRIPING
Our Line Striping Method
Line striping is a great way to refresh the look of your parking lot or roadways
when the paint starts to fade. We utilize Graco striping machines and apply specific traffic paint from to leave your lines looking straight, crisp, and new. All our line striping is done in-house, which allows better coordination of the striping with our paving and sealer work, thus reducing your parking lot's downtime. 
In need of only restriping?  We can restripe your parking lot right over the existing paint to make it look new and fresh!
Interested in line striping services?
The experts at M&M Asphalt Maintenance can help!
WE SEAL DRIVEWAYS IN THE FOLLOWING AREAS:
ANGOLA, LAKEVIEW, EDEN, HAMBURG, BOSTON, ORCHARD PARK, BLASDELL, EAST ARORA, ELMA, WEST SENECA AND NEARBY AREAS.